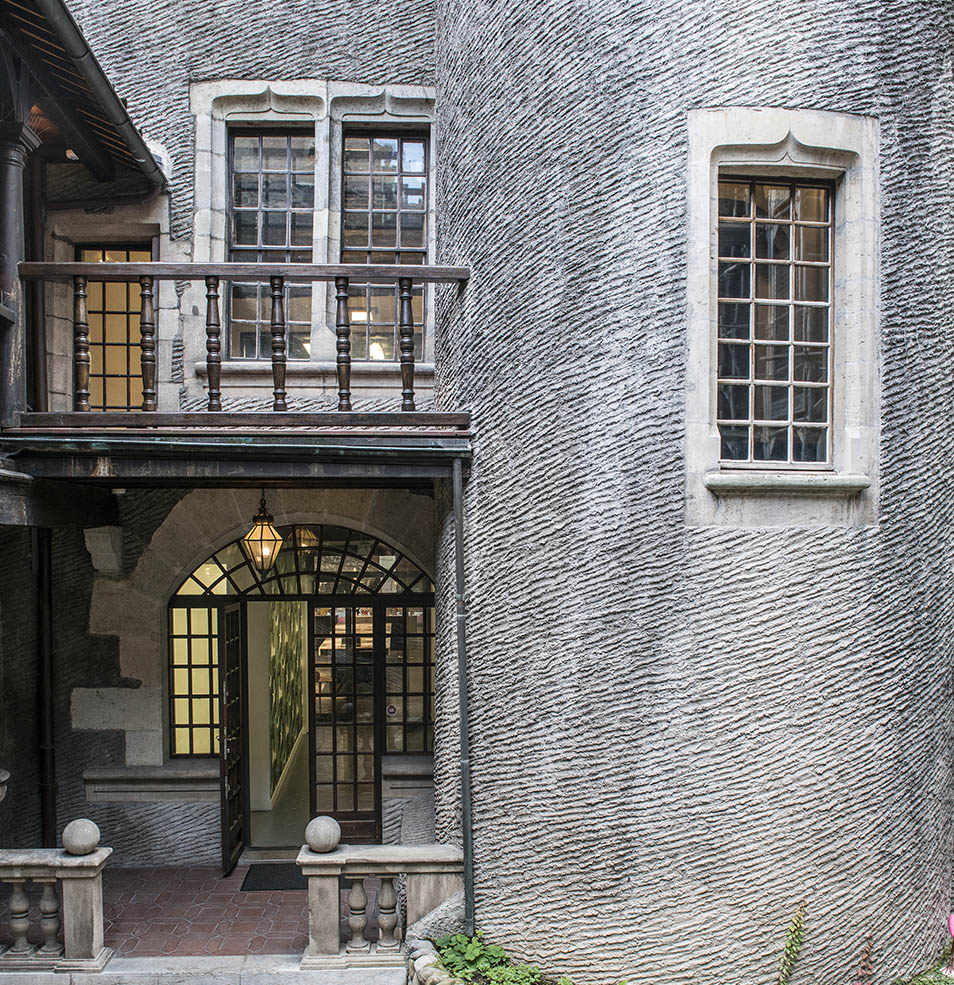 RENOVATION OF AN ART GALLERY
  For the RJ Watches group headquarters' move, Swissroc Construction was commissioned to renovate and completely bring into compliance a former art gallery spread over 450 m2 at Grand Rue 29-31, in the historical centre of Geneva. Romain Jérôme's teams were very committed and worked closely with the Centdegrés Suisse architectural firm in charge of the project's design and architecture.
COMPLIANCE WITH STANDARDS
  As the works were taking place in a protected building dating from the middle ages, the main challenge was to find a technical solution enabling us to meet the constraints imposed by CMNS, in priority the preservation of existing materials and the building's façade as well as the requirements inherent to the horology industry. A skillful combination of modernity and historical conservation emanates from this building.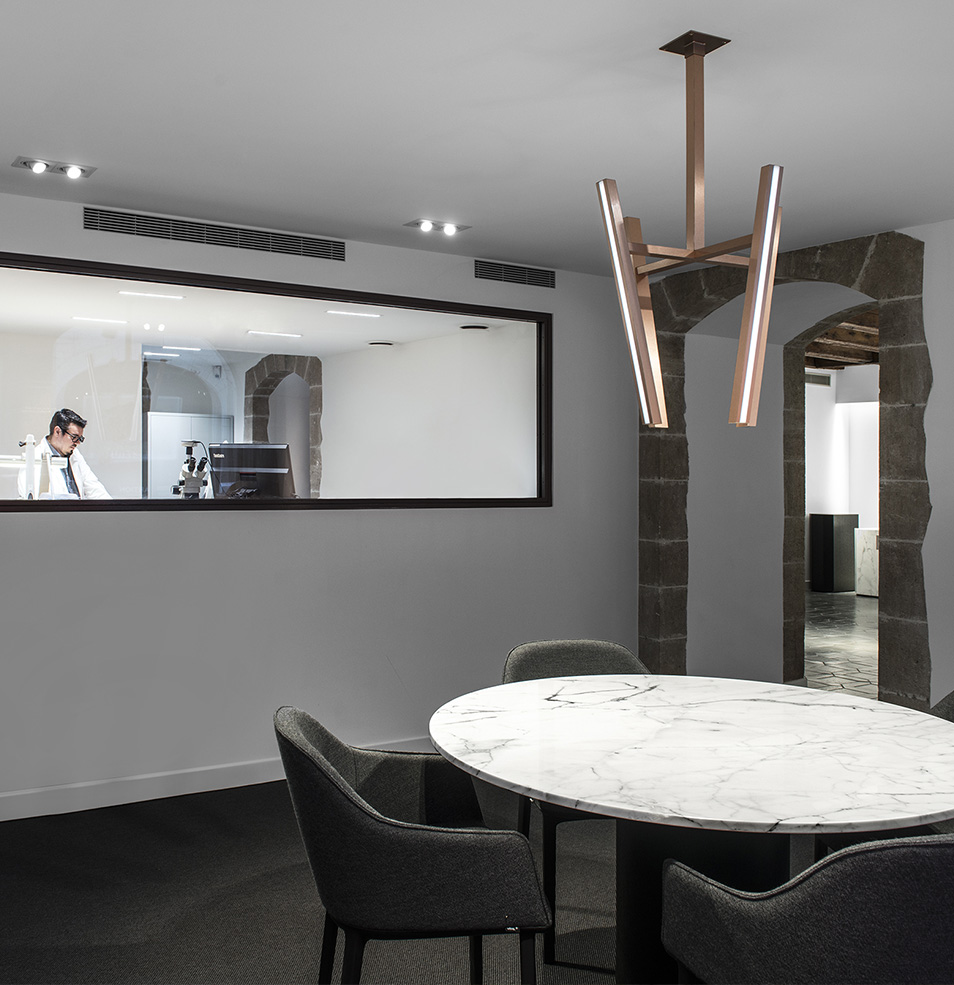 PRECISION
  The highlight of the project, installing the watchmakers on the ground floor, required specific measures with the placement of an anti-dust ventilation system to avoid the presence of particles that could harm the functionality of the watch mechanisms. Everything was considered to guarantee optimal assembly conditions which meet the precision standards of the Swiss horology industry. A security airlock with a safe installed was also put together using materials that met the specifications set by the business insurer.
LUXURY BOUTIQUE
  The renovation project also involved the creation of the brand flagship store from start to finish, whose fittings were custom designed by Centdegrés Suisse which commissioned well-known specialist companies on the Geneva market; Swissroc Construction coordinated and ensured the proper implementation of it all. The marble presentation table in a difficult position on an oak base was a real technical exploit. Photos: Laura Rimayati
RENOVATION
Key project data
| | |
| --- | --- |
| Type of comission | General Contractor |
| Directeur of Construction | Xavier Canonica |
| Architecture | Centdegrés Suisse |
| Design | Centdegrés Suisse |
| Type of operation | Renovation |
| Purpose | Operation |
| Surface area  | 450 m² |