Renovation of an elegant villa
https://swissroc.ch/wp-content/uploads/2018/08/4-1.jpg
A BREATH OF FRESH AIR FOR A DILAPIDATED HOUSE
  Swissroc Construction was involved in the renovation of a 300 m2 house located in Veyrier municipality. Dilapidated interiors, cellars with considerable traces of water infiltration, abandoned land… the building was in an advanced state of deterioration. Its renovation required heavy refurbishment work and all of Swissroc Construction's expertise in coordinating the works and choosing qualified service providers.
REINVENTING THE SPACE
The main challenge of the project was to find a technical solution to drain the water from the cellars. A draining system composed of a duct surrounding the land connected to a pump was deployed to prevent water infiltration and resolve the problem of foundations' waterproofing. The cellars were completely converted to add new living spaces to the house. A bedroom, office, cinema, games room and gym were created for the owners' comfort.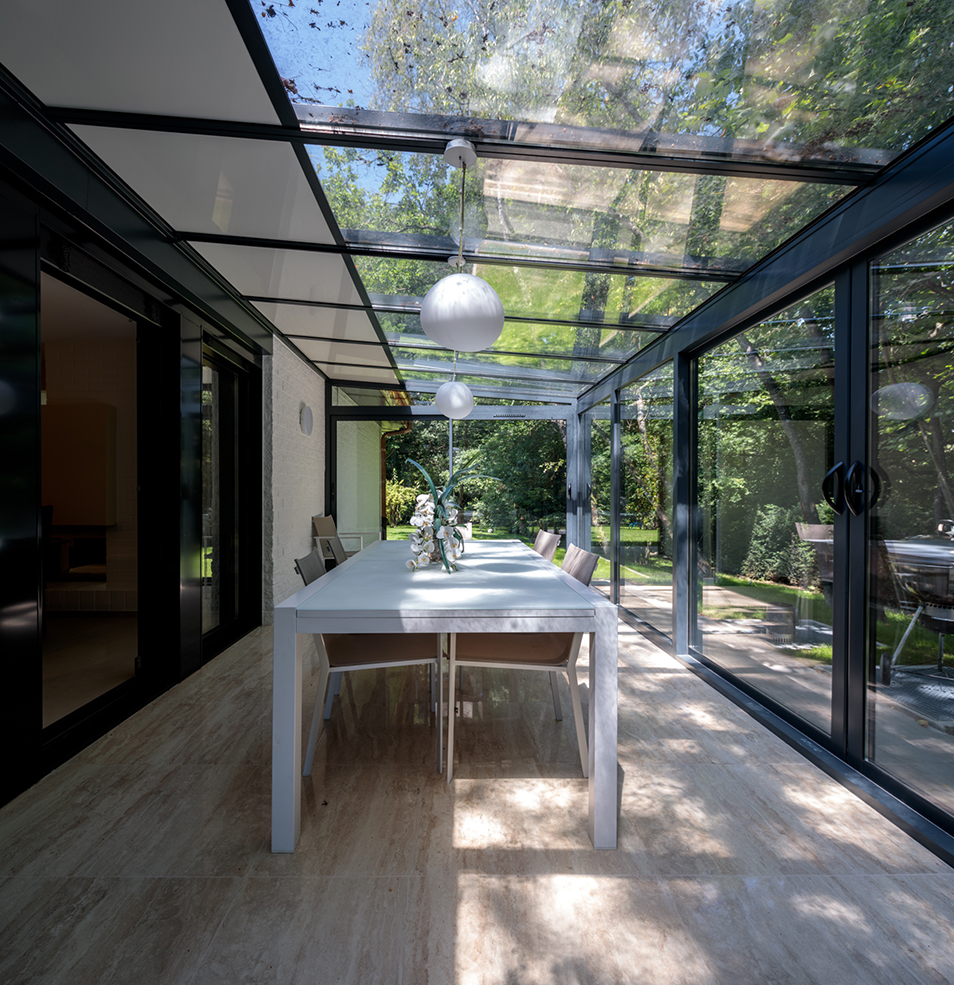 CREATION OF A VERANDA
  On the ground floor, a pleasant veranda was designed as a natural extension over a vast woody area. And in terms of fit-out, all the furniture such as in the kitchen and dressing room was entirely custom-built.
OUTDOOR SANCTUARY
  On the exterior, the eaves were renovated and the tinware restored. The façades were redesigned and cladded with elegant metal sheeting. In-depth landscape architecture was carried out effectively by Services Généraux SARL, despite it being a time of year when the weather conditions are not optimal for an undertaking of this kind. Apart from levelling the ground, the 100m hedges were completely reworked and a path of stone slabs was laid out to make walking around the property easier.
CONVERSION
Key project data
Type of comission

General contractor

Directeur of Construction
Xavier Canonica
Number of Swissroc employees

2 / Project manager : Florent Manzanera

Number of subcontractors
10
Type of operation
Renovation/Conversion
Purpose

Residence

Project Duration
 3

 months

Surface area

300 m²