Renovation of a café-restaurant Granola
RENOVATION OF AN ARCADE
  Swissroc Construction was commissioned to renovate an arcade in the Eaux-Vives neighbourhood: Granola, an original restaurant concept offering balanced dishes using fresh, seasonal produce and prepared daily.
RAPID WORKS MANAGEMENT
  The main challenge of the project was to meet very tight deadlines. In just over two months, the 70m2 arcade that seated ten diners was completely renovated to be ready for rapid commercial use.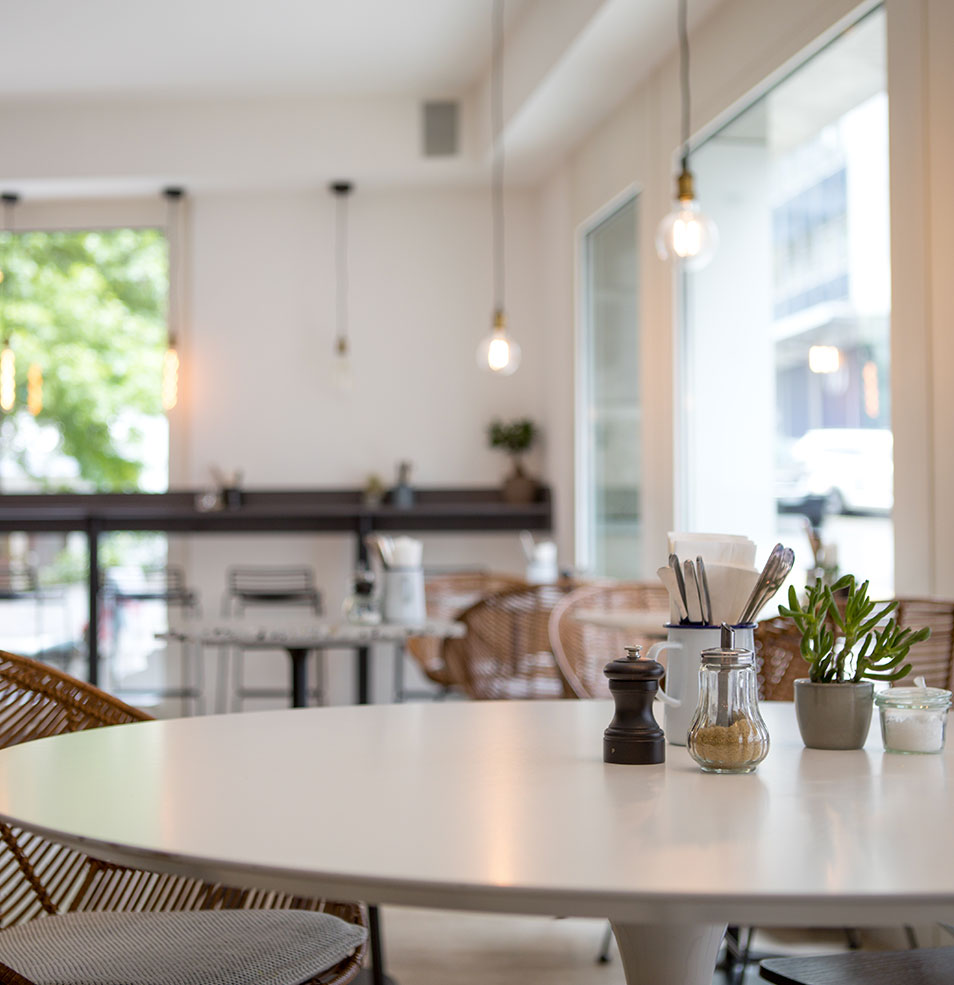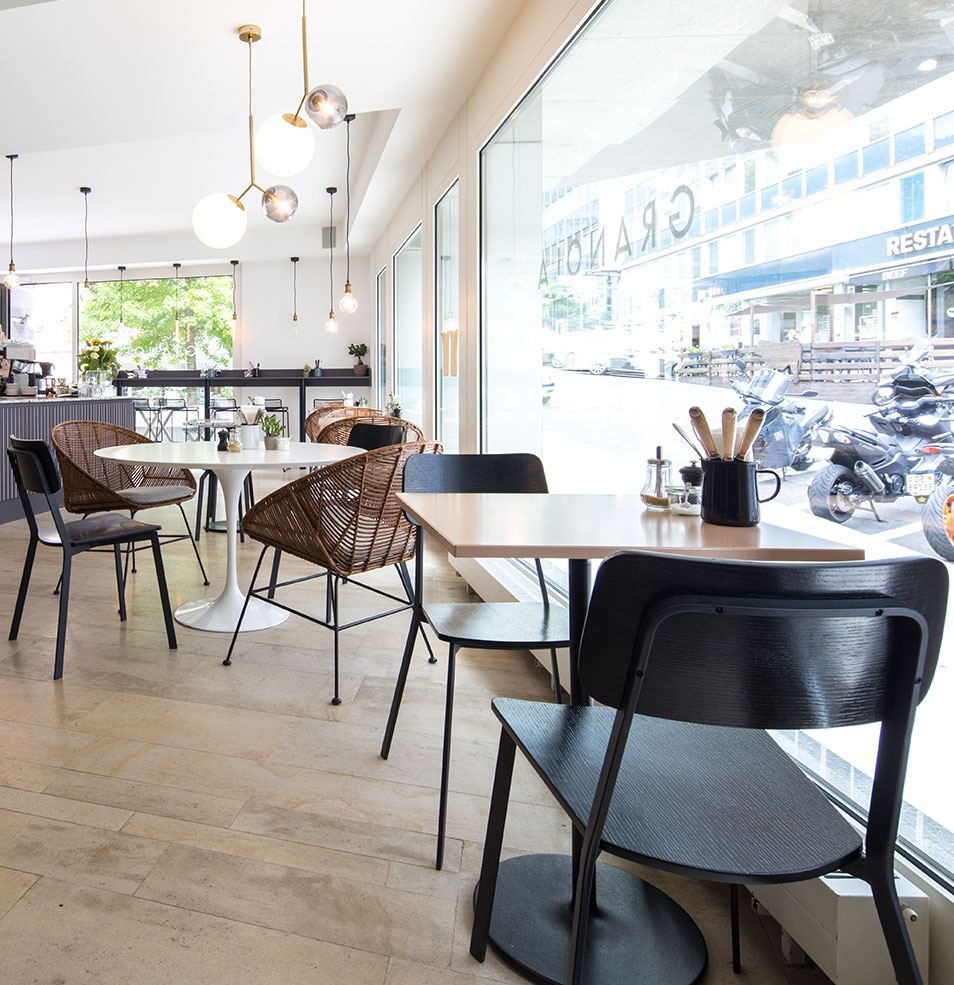 QUALIFIED PARTNERS
  Swissroc's employees were involved from the implementation of works to delivery of the project, managing lead times and budgets. For this full renovation, Swissroc Construction and its teams selected the most qualified partners in the sector, throughout the works, in collaboration with the architect Ykra.
CUSTOMISATION
All the carpentry and furniture were customised to fit within the space harmoniously.  Like the bench seats or the imposing 6-metre long and 1.2-metre wide counter, whose grooving was filled with stained wood cement. The dominant material used was terrazzo. A varnished exposed concrete wall gives character to the space.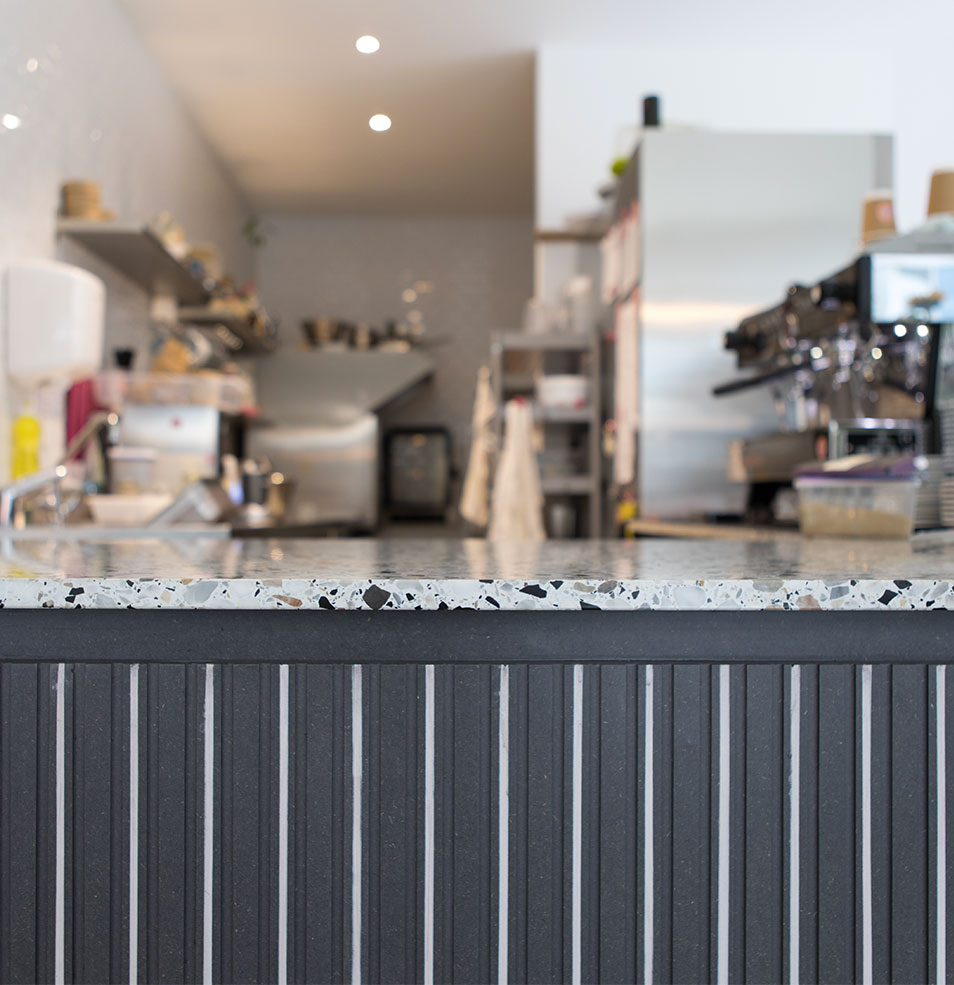 RENOVATION
KEY PROJECT DATA
| | |
| --- | --- |
| Type of commission | General contractor |
| Director of Construction | Xavier Canonica |
| Number of Swissroc employees | 2/ Project manager: Adrien Ficheux |
| Number of subcontractors  | 3 |
| Architecture | Ykra |
| Interior decoration  | Ykra |
| Type of operation | Renovation |
| Purpose | Restaurant |
| Project duration | 2 months |
| Surface area of the property  | 70 m² |